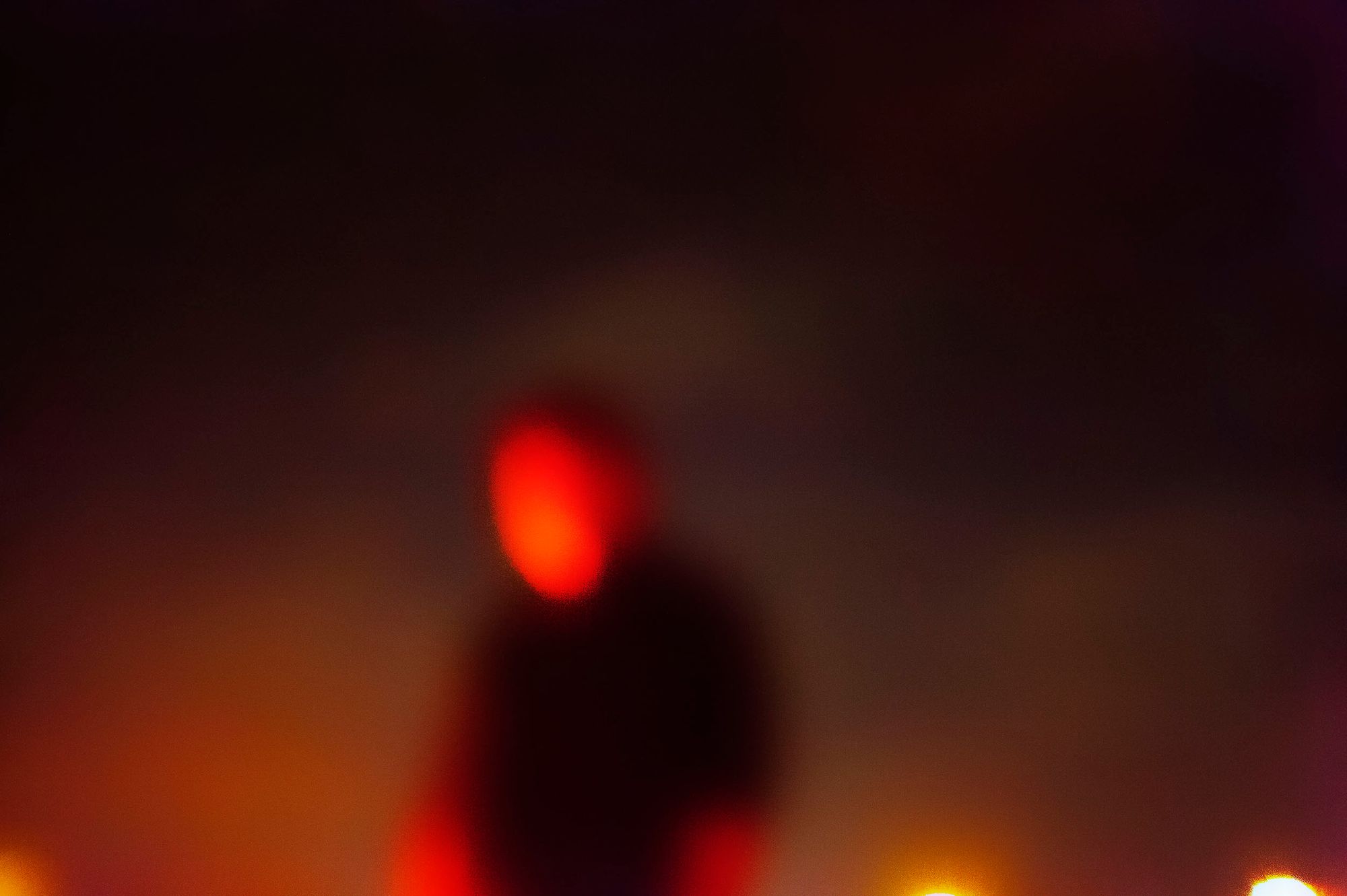 Artist Statement
The camera works to document the external, but more importantly, magnifies the mysteries which exist within one's self. Steve's photography is about trying to find the emotional undercurrent of the way memory and vision merge to recreate new interpretations about the past, present and future. His images question the complex human nature of our solitary existence while looking at our shared interactions presented within a single photograph. With his images, the narrative both describes and raises assumptions as to what is occurring within the frame, often shrouded in the metaphorical fog of uncertainty that is universally common to the human experience. Steve's photographs clearly have a respect for his subjects while sometimes enjoying the whimsical and spontaneous juxtapositions created by his point of view.
Steve also explores the repetition of patterns and design while playing with the very basics of artistic expression: form, light, color and lines. He challenges the viewer to make sense of the common while he pulls you into the unfamiliar. Skewing spatial relationships while reinterpreting and defining other ways to see and interpret reality. His work on automobiles and architecture focusses on the beautiful and skilled craftsmanship while his B+W studies of urban places looks back with a romantic view of where America has been and with wry sense of humor, as to where we are going. Steve thrives on creating a fresh and authentic vision and he continues to experiment and explore the roads less travelled.
For more information about his photographs, contact him either by email or phone.
Available in limited and numbered editions as archival pigment prints or as dye sublimation metal aluminum prints. Hand signed, numbered and shipped worldwide.
'The Art of the Automobile' series is an open and unlimited series of his work and is printed on gloss dye sublimation metal aluminum and besides a float backing, needs no additional framing. Perfect marriage between the gloss finish of the metal on a car and the gloss finish of these unique prints.
Education: BFA / Massachusetts College of Art and Design
Solo Shows:
2020: Upcoming: Beacon Gallery: SOWA: 2-Person Photography Show: Curated by Christine O'Donnell
2020: Upcoming: BSA Space: Architecture of Time Juried Show: 2 Images Selected- 12/19-04/20
2020: Upcoming: Galatea Fine Art: Group Photography Show: Dynamic Lenses
2020: Upcoming Group Show: Cambridge Artists Association 'Broken Beauty' Juried Show:
2019: Winter Solstice, Members Show: Griffin Museum of Photography
2019: Photographic Resource Center, Members Show: Altered States
2019: Griffin Museum for Photography: June 22-Sept. 8, 2019: The County Fair
2018: Garrison Art Center, Garrison, NY: 'Road Paint',
2017: Catamount Arts: Ranson Gallery, VT: 'All Roads Lead Home':
2017: Boston Public Library, Jamaica Plain Branch, Ma: 'Road Paint'
Group Shows:
2019: Cambridge Art Association: 2019 Mary Schein Fall Salon: Jurors Award: Altered States
2019: 7th International Call: RI Center for Photographic Arts: Oceans Edge 01 and 04
2019: Landscapes and Seascapes Juried Show: 311 Gallery, Raleigh, NC: Oceans Edge
2019: Dusk to Dawn: Juried Show: NY Center for Photographic Art: Honorable Mention: The County Fair
2019: Davis Orton Gallery: 5th Annual Group Show: Hudson, NY: 'Ocean's Edge'
2019: New England Collective X: Galatea Juried Show: Galatea Fine Arts, Boston: 'Ocean's Edge'
2019: Cambridge Art Association: 2019 National Prize Group Show: Road Paint
2019: MOPLA: Month of Photography Los Angeles: 2- 1970's B+W portrait photographs in Analogue Portrait Project
2019: 12th Annual Gala Awards Show, Barcelona, Spain: 'The County Fair'
2019: Photowork 2019: Barrett Art Center, Juror James Ganz, Senior Curator of Photography of the J Paul Getty Museum, LA: 'Road Paint'
2018: Bronx Documentary Center, Bronx, NY: 'The County Fair'
2018: Secret Gardens, Nave Gallery, Somerville, MA: 'Flower Power'
2017- 2018: Arts Connect: Catamount Arts, St Johnsbury, VT.
2017: SE Center for Photography, Greenville, SC
2017 Arts Connect: 'Road Paint' 2nd Place, Juried Show, Catamount Arts, St Johnsbury, VT
2016 Art Now: 'Road Paint' New Directions in Contemporary Photography, Ann Arbor Art Center, MI
2016- 6 Bridges Gallery, Maynard, MA, Juried Group Exhibition: Winner: Gallery Award:
2016 Del Rio Council for the Arts / F22 Juried Exhibition on Photography
2016 Danforth Art Annual, Danforth Museum of Art: Juried Group Exhibition
2016 5th Annual Juried Exhibition, Sohn Fine Art Gallery, Lenox, MA
2015: The Fence: 6- 'Road Paint' images chosen for Brooklyn, NY, Houston, TX and Atlanta GA 2015 Danforth Art Annual, Danforth Museum of Art: Juried Group Exhibition
2014 Danforth Art Annual, Danforth Museum of Art: Juried Group Exhibition
2013 Grand Prize Winner, Santa Fe Photographic Workshops, Santa Fe, NM
Publications: International articles on my work:
2019: Create Magazine: 'Road Paint'
2018: Communication Arts: 2018 Photography Annual: Institutional Category
2018: "The County Fair' published online gallery portfolio at The Vision Project.
2018: 'The County Fair' published online gallery at: The Social Documentary Network.
2018: B+W Spider Awards, Winner, Architecture
2018: The Weather Channel- Online Story about US Climate Change: Humarock, MA
2017: Chronagram: December 2017 Issue: Road Paint Photograph: Arts & Culture Section
2017: Graphis International 2017 Photography Annual: Gold Award
2017: Seven Days: Art Review: Road Paint: Arts Connect at Catamount Arts Juried Show
2017: Boston Political Protests and Marches' at the Social Documentary Network Presentation at Silver Digital Imaging in Belmont, MA
2017: Published work on Social Documentary Network
2016: CNN Online: Article and Interview about my 'Car Details' series of photographs.
2016: Adore Noir: Article and interview on my 1970's series of Black and White images.
2016: F11 Magazine: Article and interview on my 'Road Paint' and 'Car Details' series.
2016: Fah Thai Magazine, Profile w/ 2-page spread of photograph, Bangkok, Thailand
2016: Yankee Magazine 2016 Sept/Oct Issue: Vermont Covered Bridge.